Homegrown Sunday Ramble Y2-12: Rick Barth's Hand Me Down Soul Live In-Studio Performance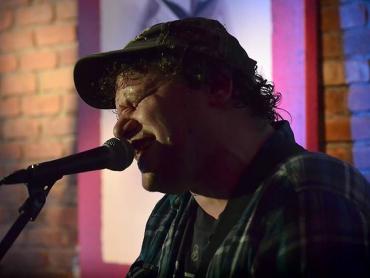 When local singer/songwriter Rick Barth first visited our studio in early 2014 we were so impressed with his music that we begged him to go into the studio and record an album. He took our advice and the result is the excellent Hand Me Down Soul which he self released early this year. Rick stops back to talk about the recording process and to play some of the album's tracks live plus a couple of songs he's working on for his follow up release. Please give a listen, we think you'll be as blown away as we are.
Also on this show we discuss how the best place to experience SXSW 2015 is from the comfort of your own home. With all the great coverage from NPR and the satellite public radio stations along with mainstream media outlets like the NY Times and Rolling Stone it was possible to feel like you were down on 6th St. without having to stand in a line only to get shut out of the show you wanted to see or to use the port-a-potty.
New music this week from Count This Penny, Katie Sachs, San Fermin, Mark Knopfler, Torres, Noel Gallagher and many more. Please give a listen and we'll see you back here next week.