The International Americana Music Show (#1534)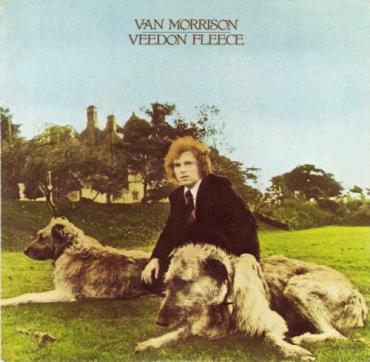 Sir George Ivan Morrison is the opening artist on the show this week (TIAMS #1534).
The Northern Irish singer celebrated his 70th birthday on August 31st, and to mark the occasion I played a track from one of his most acclaimed albums, Veedon Fleece (album cover pictured).
The new single by Irishman, Glen Hansard follows, before an Australian band, Stevie And The Sleepers, who are new to the show, perform a song from their debut EP.
Other artists who haven't been featured on the program, before this week, are Ben Mastwyk and Megan Cooper, from Australia, and English singer, Martin Harley.
Canadian Zachary Lucky performs a cover of Guy Clark's Dublin Blues and the show closes with a track from another Canadian, Jenny Ritter, from her lauded new album, Raised By Wolves.
You can stream the hour-long show here and the full playlist is:
Van Morrison (Northern Ireland) – Bulbs (Veedon Fleece)
Glen Hansard (Ireland) – Winning Streak (Didn't He Ramble)
Stevie And The Sleepers (Australia) – To The Sea (Shake It Up EP)
Sound Of The Sirens (England) – The Confession (All We Have Is Time)
Ben Mastwyk (Australia) – The Nights (Mornin' Evenin')
Megan Cooper (Australia) – Virginia Fall (Ghosts, Choirs & Kings)
Martin Harley (England) – Honey Bee (Live At Southern Ground)
T Buckley (Canada) – This River (Northern Country Soul)
Vera Van Heeringen (Holland) – Old Man (Standing Tall)
Zackary Lucky (Canada) – Dublin Blues (Single)
Luke Tuchscherer (England) – When Day Is Done (You Get So Alone At Times It Just Makes Sense)
Marlon Williams (New Zealand) – After All (Marlon Williams)
Sunshine Delay (Scotland) – Country Crush (Outrageous Expectations)
Jenny Ritter (Canada) – Turn Your Thoughts (Raised By Wolves)
Thanks for checking out the show – and I hope you enjoy the music.
Michael Park
Web: www.tiams.org
Twitter: @TIAMSorg