The International Americana Music Show - #1540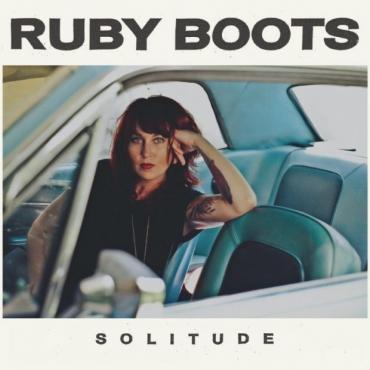 The latest edition of the show (TIAMS #1540) starts with – not in – Brooklyn. Canadian, Darcy Windover sings about a girl with that name on a track from his debut solo album, Stones Bleed Honey, which came out last week.
Darcy is one of three artists appearing on the show for the first time this week – the other two being Matt Steady from England, and three piece band, The Chaplins, from Scotland, both of whom have also just released debut albums.
Continuing with the run of cover songs which have crept onto the show over the past couple of weeks, Richie Syrett, from England, performs a version of The Rolling Stones song, Dead Flowers, that he recorded in a bathroom; an Americana band from China, The Randy Abel Stable, cover a Townes Van Zandt song (Snake Mountain Blues): and Norrie MacIver, from Scotland, reworks Darrell Scott's powerful song, You'll Never Leave Harlan Alive.
There are also original songs by two singers - Ruby Boots (pictured) and Gavin Glass - who both recently performed in New York, and also by artists from Northern Ireland and New Zealand.
The full playlist is:
Darcy Windover (Canada) – Brooklyn Darlin' (Stones Bleed Honey)
Gavin Glass (Ireland) – Southern Comfort (Gavin Glass & The Holy Shakers)
Ruby Boots (Australia) – Ruby Blue (Solitude)
Norrie McIver (Scotland) – You'll Never Leave Harlan Alive (The Road Dance)
Richie Syrett (England) – Dead Flowers (Live From A Bathroom)
The Randy Able Stable (China) – Snake Mountain Blues (Lonely To Lonesome)
Anna Mitchell (Ireland) – When My Ship Comes In (Down To The Bone)
Matt McGinn (Northern Ireland) – My Will (Livin)
Holly Arrowsmith (New Zealand) – Voices Of Youth (For The Weary Traveler)
Liz Stringer (Australia) – Featherweight (Tides Of Time)
Matt Steady (England) – Blood Is Thicker Than Gold (Blood Is Thicker Than Gold)
Sean Burns (Canada) - The Only Thing That's Wrong With Her Is Me (A Glimpse Through Storyboards & Situations)
The Chaplins (Scotland) – On Fire (The Circus)
You can listen to the show anytime via this link and feel free to get in touch if you have any requests.
Thanks for taking the time to listen.
Michael Park
Web: www.tiams.org
Twitter: @TIAMSorg