The Miller Tells Her Tale 514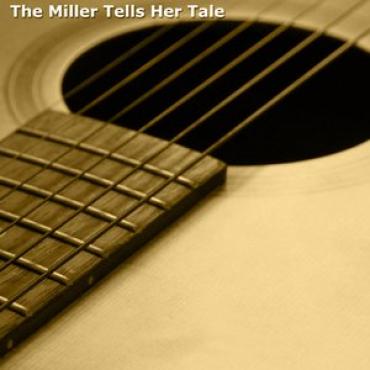 It's Christmas on TMTHT this week with a smattering of americana festive (of sorts) tunes.  I'm loving the Christmas with Nashville album (even if it isn't remotely country), so there are a couple of songs from that, plus one from an album I dust off every year "Happy Holidays" by Bruce Robison and Kelly Willis.
I've also found time for some new music from Andrew Combs, Tami Neilson and The Rizdales and thrown in some lovely ballads from three Gaelic singers - The Mischa Macpherson Trio just won the Trad Award for Best Gaelic Singers - and deservedly so.  If you like that sort of thing, have a listen to them in session on BBC Radio Scotland's Travelling Folk: http://www.bbc.co.uk/programmes/p022wtx8
Next week is my Best of 2014 Part 1, Part 2 will follow in the New Year.  If you have any favourites please let me know.
Connie Britton and Will Chase: Baby It's Cold Outside (Christmas With Nashville,Decca)
Frank Solivan and Dirty Kitchen: She Said She Will (Cold Spell,Compass)
Merle Haggard: Working In Tennessee (Working in Tennessee,EMI)
Sturgill Simpson: Living The Dream (Metamodern Sounds in Country Music,Loose)
Andrew Combs: Long Gone Lately (All These Dreams,Loose)
John Cowan: Feel Like Going Home (Sixty,Compass)
Slow Leaves: Only Sound To Hear (Beauty Is So Common,self-released)
Bruce Robison and Kelly Willis: Please Daddy, Don't Get Drunk (Happy Holidays,Rykodisc)
Decembersongs (Rod Picott): Dad's Drunk Again on Christmas (Decembersongs 13,self-released)
Slaid Cleaves: You're A Mean One Mr Grinch (Holiday Sampler,Philo)
Clare Bowen: Santa Baby (Christmas With Nashville,Decca)
Sugarland: Nuttin' For Christmas (Gold and Green,Humphead)
Kimmie Rhodes: Little Touch of Christmas (Miracles on Christmas Day,Sunbird Records)
The Rizdales: Falling Falling Falling (Blue Ain t the Word: A Tribute to the Music of Ray Price,self-released)
Ray Price: Release Me (The Essential Ray Price,Columbia)
Willie Nelson, Merle Haggard and Ray Price: Heartaches By The Number (Last of the Breed,Virgin)
Justin Townes Earle: Today and a Lonely Night (Single Mothers,Loose)
Tom Petty: Sins of My Youth (Hypnotic Eye,Reprise Records)
Chuck Prophet: Countrified (Night Surfer,Yep-Roc)
Ryan Adams: Am I Safe (Ryan Adams,Columbia)
Jesse Macht: This Light (Holiday download,self-released)
Gretchen Peters: Northern Lights (Northern Lights,Scarlet Letter Records)
Mindy Smith: Snowed In (Snowed In,self-released)
The Mischa Macpherson Trio: Cha d'fhuair mi'n cadal (Free download,self-released)
Karen Matheson: Gleann Baille Chaoil (Downriver,Vertical Records)
Julie Fowlis: Mo Ghruagach Dhonn (Cuilidh,Spit & Polish)
Tami Neilson: Cry Over You (Dynamite,self-released)
Dos Ringos: All I Am (All I Am,self-released)
The Stray Birds: Might Rain (Best Medicine,Yep-Roc)
Stephen Simmons: Stardust (Hearsay,self-released)
Amy Stroup: Christmas Is Closer (You Make The Cold Disappear,Noisetrade)
Over The Rhine: Blood Oranges In The Snow (HGTV + NoiseTrade Ultimate Holiday Soundtrack,Noisetrade)
Drew Holcomb and The Neighbours: Everything's Changed At Christmas But You (HGTV + NoiseTrade Ultimate Holiday Soundtrack,Noisetrade)
Mary Chapin Carpenter: Bells Are Ringing (Come Darkness, Come Light,Decca)