The Miller Tells Her Tale 530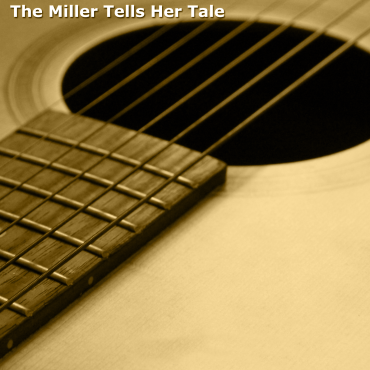 TMTHT is back with a brand new show after a couple of archive episodes (#396 - 2 hours of fab sad songs, & #400 - picks from every year the show has been on air).   
Therefore this episode is almost entirely devoted to new music including excellent songs from Danny Schmidt, John Moreland, Annabelle Chvostek, Allison Moorer, Jodi James and many more. Also a few tracks available as free downloads from Noisetrade - Spencer Burton, The Weepies, Chatham County Line, Jacob McCoy Burton. Plus a Jim Lauderdale classic (that used to be my ringtone) to celebrate his birthday.
Listen via WRFN 1025 (Tues, Fri rpt, one week behind, so they'll be broadcasting #529 this week)
Jim Lauderdale: Hummingbird (The Hummingbirds,Dualtone)
Annabelle Chvostek: Like A Hurricane (Be The Media,MQGV)
Callaghan: Best Year 2015 (A History of Now,Green Town Music)
Nudie: If A Heart Could Tell (feat. Molly Rankin) (Remember This,self-released)
Chatham County Line: The Traveler (Tightrope,Yep-Roc)
The Boxcars: I've Lost You (All In,Mountain Home Music Company)
The Porter Draw: One More Night (The Porter Draw,self-released)
Jodi James: Kiss Lonely Goodbye (Things I Leave Behind,self-released)
Allison Moorer: Wish I (Down To Believing,Proper Records)
The Good Lovelies: When The City Settles (Burn The Plan,Factor)
Anna and Elizabeth: Voice From On High (Anna and Elizabeth,Free Dirt Records)
Jacob McCoy Burton: Stuck In the Middle (Hold The Line,Noisetrade)
Cris Cuddy: Whiskey Train (The Best Kept Secret,Vanishing Castle)
Brock Zeman: Don't Think About You Anymore (Pulling Your Sword Out Of The Devil s Back,Busted Flat Records)
The Great Western Tears: Emily's Eyes (The Great Western Tears EP,self-released)
John Moreland: Losing Sleep Tonight (High On Tulsa Heat,Old Omens)
Ron Sexsmith: Can't Get My Act Together (Carousel One,Compass)
Whitehorse: The One I Hurt (Leave No Bridge Unburned,Six Shooter Records)
Dean Owens: Dora (Into The Sea,Drumfire Records)
Jinski: Live Long In The Day (Live Long,Lucky Smile Records)
Spencer Burton: Gone With You (Some That Were, Some That Are, and Some That Will Be,Noisetrade)
Jesse Brewster: Cowboys and Loneliness (March of Tracks,Crooked Prairie Records)
Tillamook Burn: Corrina (Tillamook Burn,self-released)
The Barefoot Movement: Wade In The Water (High Road EP,self-released)
Della Mae: Boston Town (Della Mae,Decca)
Chuck Hawthorne: Leaving Amarillo (Silver Line,self-released)
Sorren MacLean: Way Back Home (Way Back Home,Middle of Nowhere)
Robert Chaney: Does Your Love Pay Out In Full? (Cracked Picture Frames,Jagged Lines)
Alistair Ogilvy: You're Leaving (July Moon,July Moon Records)
Danny Schmidt: Bad Year For Cane (Owls,Live Once)
Pharis and Jason Romero: A Wanderer I'll Stay (A Wanderer I ll Stay,Lula Records)
The Weepies: No Trouble (Who The Hell Are The Weepies?,Noisetrade)