The Roots Channel
Music and Arts from the Ground Up
Cricket Blue: "Trouble Come No More"
You'll have no trouble listening to this beautiful tune performed by Vermont duo Cricket Blue, recorded by Beehive Productions.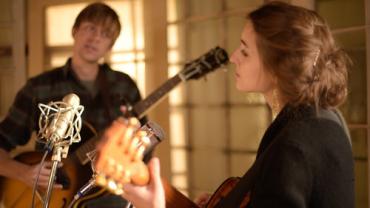 Vermont duo Cricket Blue perform "Trouble Come No More." Filmed and recorded live at Beehive Productions Studios in Saranac Lake, NY in January 2015. To learn more about Cricket Blue, watch Beehive Productions' Ear To The Ground featurette.