The Roots Channel
Music and Arts from the Ground Up
Forlorn Strangers: "Bottom of the Barrel"
The Forlorn Strangers share another great song with the world in this White Wall Session!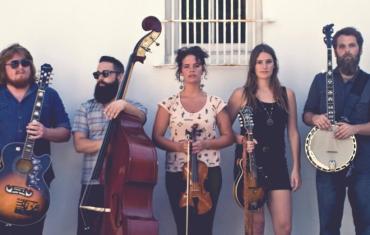 Forlorn Strangers is a Nashville, TN based Americana quintet, with members hailing from the great states of Florida, Maryland, Pennsylvania & Minnesota. The band is comprised of five songwriters, each having their own distinct sounds & styles that blend into one cohesive voice. Their music is rooted in family harmonies & flavored with guitars, banjo, mandolin, fiddle, dobro, & foot stomping percussion. The band was established in 2011 with Chris Banke (guitar, vocals), Benjamin Lusk (banjo, guitar, vocals), and Hannah Leigh Dempsey Lusk (mandolin, percussion, vocals), through a writer's group in South Florida. Songwriting sessions evolved into a committed group, and the three moved to a farm in Waco, TX, for a creative sabbatical. Continuing to grow, they transplanted to Nashville, TN in 2013. Hannah's sister, Abigail Dempsey (fiddle, percussion, vocals) joined the band soon thereafter.