The Roots Channel
Music and Arts from the Ground Up
Jake Jolliff & Mike Barnett: "Wheel Hoss"
We're happy to share with you this great tune from Jake Jolliff and Mike Barnett, captured by Beehive Productions.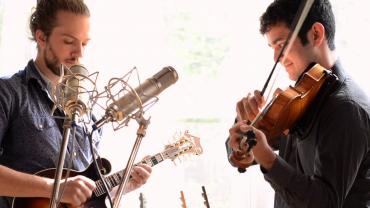 Jolliff (mandolin) & Barnett (fiddle) give their own unique spin to the Bill Monroe classic. Recorded live at Beehive Productions in Saranac Lake, NY in October, 2014.