The Roots Channel
Music and Arts from the Ground Up
Korby Lenker: "Stormy Seas"
Korby Lenker performs the song"Stormy Seas" in this original music video, premiering on The Roots Channel!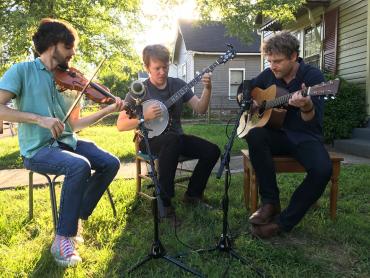 Korby Lenker's 7th Studio Album wasn't recorded in a studio. It was created on the edge of the Snake River Canyon, in a cabin north of Sun Valley Idaho, in his father's mortuary, and in a dozen other places. For music as unique and personal as Korby's, it only made sense that the actual creation of THOUSAND SPRINGS be part of the story. Korby's deliberate approach to music is the mainstay of career now tipping into its third decade. Along the way there have been numerous songwriting awards(including first place wins at the 2016 Rocky Mountain Folks Festival Songwriters Showcase) and festival appearances, (Sasquatch, Bumbershoot). Lenker has also shared the stage with such luminaries as Willie Nelson, Ray Lamontagne, Nickel Creek, Chris Isaak, to name a few.