The Roots Channel
Music and Arts from the Ground Up
Langhorne Slim: "Salvation"
Don't miss this acoustic performance of Langhorne Slim's "Salvation", recorded on Super 8 film by 50 Feet of Song.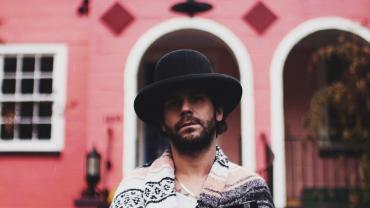 Sometimes, truth can't be explained. But it can be felt, running wild through a song. The Spirit Moves is Langhorne Slim's newest artistic attempt to refine the wildness. The result is an effervescent collection of his now-signature, cinematic, joyful noise, rooted in folk, soul, and blues. The "born to be in motion and follow the sun" rambler found a home in Nashville, Tennessee. While he's put down roots in a place, he's unattached to a person, single for the first time in recent memory. The Spirit Moves is also the first album of his career written and recorded entirely sober. Together, the record's beautiful glimpses of bold beginnings and risks taken create an ode not only to a better life, but to the vulnerability needed to live it. With a new home and a clear head, Langhorne is exhilarated thanks to the realization of what he knew was possible. "I had a problem with drugs and alcohol from the time I was 15 until I quit last year on my 33rd birthday," Langhorne says. "I was hitting my head against the ceiling. I knew all I had to do was quit, and my head would burst through that ceiling. I didn't really know what would be there, but I knew it'd be something greater." For Langhorne, something greater includes making the best music of his life. Here he is, performing "Salvation" in front of 50 Feet of Song's super 8 camera.