The Roots Channel
Music and Arts from the Ground Up
The Lowest Pair: "Totes"
We're pleased to feature this White Wall Session with The Lowest Pair performing their song "Totes".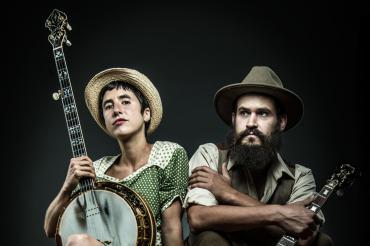 The Lowest Pair features the dual picking of Kendl Winter and Palmer T. Lee. Draped in Kendl's high lonesome harmonies and Palmer's Midwest croon, their debut release, 36¢, (Team Love Records) was hailed by many outlets and American Songwriter praised their "earnest, earthy songcraft." On Feb 24, 2015, Team Love released their sophomore album, The Sacred Heart Sessions.