The Roots Channel
Music and Arts from the Ground Up
Malcolm Holcombe: "Trail O' Money"
Follow our trail to this acoustic tune by Malcolm Holcombe, which was expertly captured by the folks at 50 Feet of Song.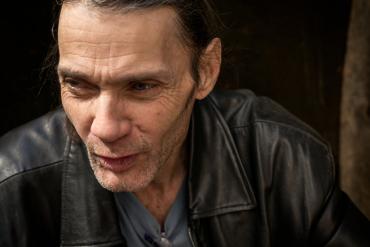 Acclaimed singer-songwriter Malcolm Holcombe, whose "heartfelt baritone" (NPR) delivers "haunted country, acoustic blues and rugged folk" (Rolling Stone), is highly regarded and recognized by contemporaries in Americana music including Emmylou Harris, Wilco, Steve Earle. An "emotionally captivating" (Isthmus), performer, Holcombe has shared the stage with Merle Haggard, Richard Thompson, John Hammond, Leon Russell, Wilco and Shelby Lynne. Here he is performing "Trail O' Money" for Fifty Feet of Song.