The Roots Channel
Music and Arts from the Ground Up
Premiere: Western Centuries: "Knockin' Em Down"
We're stoked to premiere this new video from Western Centuries.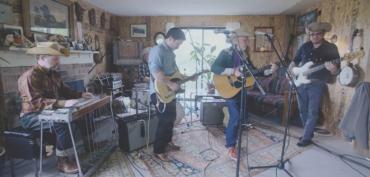 Check this video out to learn why this band's new record "Weight Of The World" just hit #1 on the Freeform American Roots and EuroAmericana charts! Round up a country band and an early R&B group with three lead vocalists, weave in a hefty amount of vocal harmony and witty turns-of-phrase, and let 'em rock out like The Band. The sound of roots music mavericks Western Centuries sits at these crossroads, and their debut album Weight of the World introduces a band as skillful in their musicianship as they are innovative in their writing. With upbeat, barroom dance numbers, lilting, introspective tunes of heartbreak, and everything in between, the album strikes an oft-strived-for but rarely achieved balance between genre-busting experimentation and thoughtful continuity.