The Roots Channel
Music and Arts from the Ground Up
Shelby Earl: "Grown Up Things"
Every song is better performed in motion.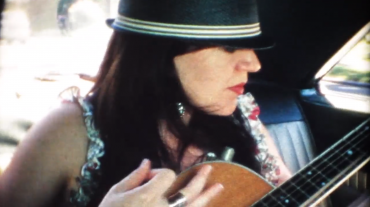 With music described as "gritty and soulful, raucous and beautiful," Seattle singer-songwriter Shelby Earl was named by NPR/LA Times music critic Ann Powers as her "new favorite songwriter", and her solo debut album, Burn the Boats (produced by John Roderick of the Long Winters, out on Local 638 Records) was named the "#1 Outstanding 2011 Album You Might Have Missed" by Amazon.com. She has since garnered praise from the likes of Rolling Stone, Paste Magazine, NPR, KEXP, No Depression, American Songwriter and many more. Earl's sophomore album Swift Arrows (produced by Damien Jurado), was released in late-2013 to further critical acclaim, and in the words of Benjamin Gibbard (Death Cab For Cutie/Postal Service) it "proves [Shelby] has the most heartbreakingly beautiful voice in Seattle." Earl is currently at work on her third full-length studio album, due out in 2016. From our friends at 50 Feet of Song. Catch the archive on The Roots Channel!