The Roots Channel
Music and Arts from the Ground Up
Willy Tea Taylor: "Wrong Way To Run"
Let us start your week with this tranquil tune from Willy Tea Taylor's White Wall Session.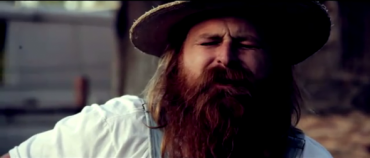 Willy Tea Taylor is a singer, songwriter and multi-instrumentalist from California's Central Valley. He is co-frontman of The Good Luck Thrift Store Outfit and spends his time writing, recording and perpetually touring with an ever growing following across the United States. His recent solo album, 4 Strings, received critical acclaim from the independent music press with No Depression Magazine lauding him as "one of the most important American singer/songwriters of our time". Saving Country Music wrote "it is hard to listen to [his songs] and then say that better songs have ever been written". Here he is performing the song "Wrong Way To Run" during a White Wall Session.